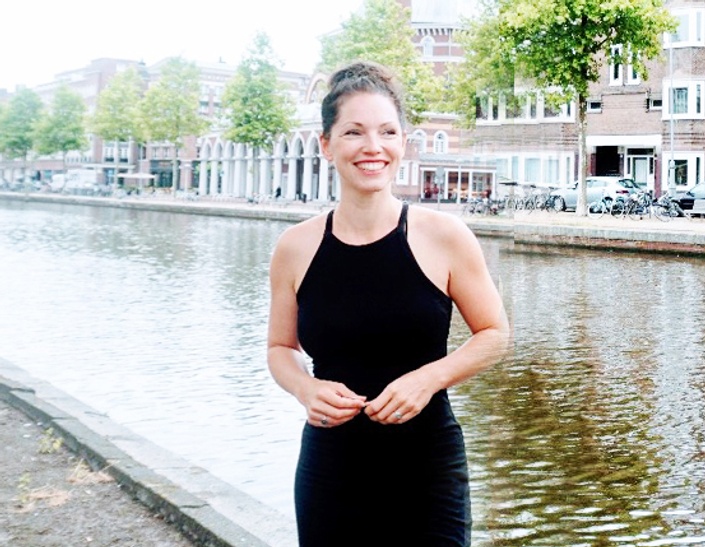 Hello Lady!

Staying true to yourself is awesome. Always actually. But when you have discovered how you can use it for your business it's magic. And this is not just for Ladypreneurs who are just starting out, it's also for Ladypreneurs who are in business for a while already, but feel stuck or without energy and inspiration or you just feel that there should be more possible for you and your business. More happiness, more ease, more flow. It's also for you when you are a freelancer or solopreneur getting hired by other businesses to be of service for them and you're not sure how to get control over your own business instead of just doing what your clients ask you to do AND it's for you if you aren't sure if being in business is something for you or when starting a business just feels sooo overwhelming right now, but you'd like to know how to get started in a solid way that feels good...
I just love business and women in business and all of their potential. I just love being an entrepreneur and teaching about business and combining the feeling and softer side of bringing your personality in your business with the more practical side and getting things done of running a business. I've been coaching Ladypreneurs in running their business for a while now. And I've seen them light up by seeing the possibilities to have their business and life in balance, i've seen them get inspired and energized because of the clarity they've gained. And I want you to have this and experience this too.
We're going to have 6 modules, 1 live Q&A call, plus a Bonus by Juel McNeilly of Ladyliciousness

Module 1: is going to be CLARITY, YOUR LADYPRENEUR ROADMAP, about yourself and your business. This will be the foundation or Roadmap for you as a Ladypreneur. It will give you directions and guiding.
Module 2: you'll learn GETTING THINGS DONE, BUT WITH LESS OVERWHELM. And all this with keeping an eye on the balance you need for your work, yourself and your family and friends.
Module 3: will be all about STRATEGIES FOR THE SUCCESS YOU'll LOVE. We'll map out what niche you should be focussing on, who your perfect clients are, and what the best offer is for them. And the best part of it all, you get to choose them all, because it's your business!
Module 4: is one of my favorites and is called THE CONSCIOUS MARKETING PLAN. We'll go over how to do marketing, but without the feeling of selling yourself. It will be conscious as in staying true and conscious about yourself AND your customers. We'll figure out ways how to reach your clients in a way that feels natural and not an outer body experience.
Module 5: GENERATE POSITIVITY, THE WAY TO A HIGHER ENERGY LEVEL and will teach you ways to stay positive in this crazy world of business, because running a business, especially a small and personal business can feel vulnerable and super scary. Especially when business is going slow for a while or when you are just about to launch something new. I will also give you some practices on how to keep your energy high while things get busy…
Module 6: This one goes deep into MONEY, HOW TO HANDLE IT LIKE A LADYPRENEUR. We'll go from your money mindset to the more practical stuff on how to handle your administration and calculate your right price or investment. You'll also get worksheets with every module to keep working on what we've talked about in each module.
And THAN!, there will also be a BONUS by the amazing Juel McNeilly of Ladyliciousness. She's a life coach and specializes in authentic and passionate living and sensual feminine arts. She's all about staying true to yourself and exploring everything about that. She will provide us with a class on how to BE MORE CONSCIOUS!. She's giving us a practice that's called the body scan meditation which you can use whenever you want to connect more into what you want, whenever you feel disconnected or overwhelmed. It's a great way to tune in to you and to ground yourself into you. And she's the best in explaining and guiding how to do that. It's SUPER valuable when running your own business and trying to keep track of everything that goes on in your life without cramping up and losing control over your own self.
Live Q&A CALL: This course is a very interactive process, as previously said, besides the 6 modules I'll be also taking your questions live during a live Q&A session. This live Q&A call is super interesting for new Ladypreneurs, so Ladypreneurs who have just started or are planning to start their business, you can ask all your questions and hopefully feel less overwhelmed. But this session is equally as exciting for ladypreneurs who are already in business for a while. You get to ask all kinds of questions that you have about your business and the course. And I'll be there to answer all of them. You're going to be able to get access to me via email, and ask whatever comes to mind. It'll be, just you and a small group of Ladypreneurs, because I want to give everybody the attention she needs. I don't have some big fancy pitch for this. If you've made it this far there is at least one space for you available.
We'll be starting our first module on March 4th. Then we'll have another 5 modules. Every week one new module will be released until you've learned how to get more control over your income and life while staying true to yourself, how to gain energy when you're down or just super busy and make strategies to take action in making your goals reality and have the business you love. And loves you back. During these 6 weeks and six modules plus live Q&A call and bonus class by Ladyliciousness you'll have a complete Business Pampering Retreat. Ha! For 6 weeks, every week a new module will come out into your member area. And you'll have access for life to it, so don't worry about getting behind or if you want to watch it again in a year from now. As life changes and business changes. You never know when it'll be important for you to go over it again. Also don't worry if you go on a holiday in these six weeks. You can get back into it when you're back. I will explain everything step by step so it'll be easy to follow. And if you're not sure if you'd like what I do in the course. I'll give you a two week money back guarantee. So if you've enrolled and after two weeks, you don't like it, you can just send me a message and I will refund the payment to you.

Normally my students pay like €2000 to have a coaching series with me. But the way I've put this thing together we're going to have a small and interactive training and I've kept the price down to €495, so it's not going to cost you thousands of euros to have this training from me. Just click the button below to get started immediately and join me in the Ladypreneur Strategy Course.
Once I learned how to stay true to myself while running a business, how to keep my energy and positivity high and learned all the practical stuff that comes with running a business, I accomplished to have a family with two kids, two companies and still feel the energy and balance in life to spend with family and friends. And I want to help you do this too, not necessarily the two kids and two businesses, but I do want you to feel inspired and enjoying your business and life all at the same time. There's one thing I can't do. I can't click that button; I can't click that registration. Only you can do that. So go ahead, click that button, and I'll see you in the Ladypreneur Strategy Course.
Frequently Asked Questions
When does the course start and finish?
The course starts now and never ends! It is a completely self-paced online course - you decide when you start and when you finish.
How long do I have access to the course?
How does lifetime access sound? After enrolling, you have unlimited access to this course for as long as you like - across any and all devices you own.
What if I am unhappy with the course?
We would never want you to be unhappy! If you are unsatisfied with your purchase, contact us in the first 14 days and we will give you a full refund.
"This was very inspiring and motivated me to test my limits. You understand me so well. Thank you for that!"
- A. Karataeva
"The program and the worksheets are amazing and super valuable. The program really helped me to continue, reflect and also find my way to shape my service and product.
Willemijn's knowledge of what is involved in starting and owning a business is super helpful. There's a great balance between the hard business skills and the emotional reflection."
- A. Matthijssen, Founder, Matter of Minds
Your Instructor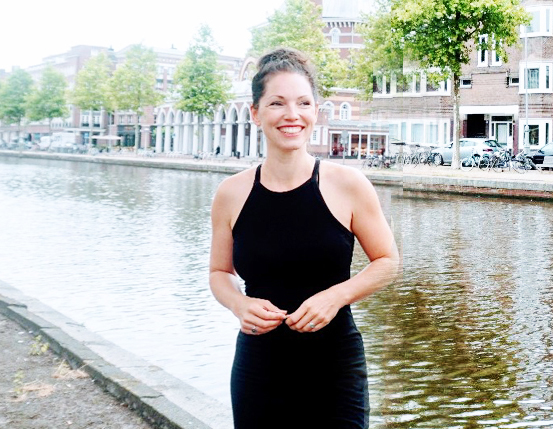 Willemijn Laan has been a successful entrepreneur since 2010. She believes that you have to follow your heart within entrepreneurship and do what you love; That it is possible to create a company where you feel at home and which is successful in a way that you want it to be. With House of Ladypreneurs, she helps female entrepreneurs (freelancers and small businesses) get a clear picture of their company and achieve better results by inspiring with smart, simple and effective business, as well as mindset strategies with heart.
Willemijn has set up two '6-figure' companies and inspires many entrepreneurs in the Netherlands and outside to create a sustainable company that makes them happy and proud of them while enjoying their lives, family and choice of entrepreneurship.
In addition to House of Ladypreneurs, Willemijn also runs yoga & dance studio rasalila together with her sister and during her entrepreneurship she became the proud mother of two children (daughter from 2012 & son from 2016) and is married to Thomas.
Her entrepreneurial experience (since 2010) started with freelancing in the marketing & communication business for big corporate companies and several well-known advertising agencies such as Saatchi & Saatchi and Young & Rubicam, setting up yoga & dance studio rasalila together with her sister Floortje Laan and the setting up shop & workshop space rasalila DIY atelier (closed since October 2016). She regularly coaches (starting) entrepreneurs.