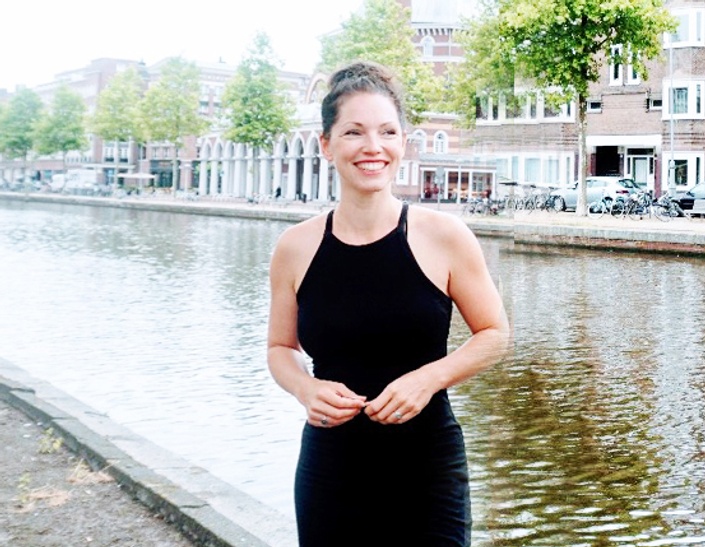 The Ladypreneur Strategy Course
Create a dream business while staying true to your (feminine) self.
Enroll in Course
Hello Lady!

Staying true to yourself is awesome. Always actually. But when you've discovered how you can use it for your business it's magic.

And because you're a Ladypreneur who wants the best for yourself you're looking for a way to create a business that's serving you, that's giving you the money to comfortably live the life you desire, but also gives you the freedom to work on your own terms, to feel the best you can be and with the confidence to take on all the challenges that come your way.
And that's why I've made The Ladypreneur Strategy Course in a way that it will work magic for all Ladypreneurs.
It'll help you if you're;
Just starting out,
If you're in business for a while already, but feel stuck or without energy and inspiration.
Or it's an awesome opportunity for when you just feel that there should be more possible for you and your business.
It's also for you when you're a freelancer or solopreneur getting hired by other businesses to be of service for them and you're not sure how to get control over your own business. And it's for you if you aren't sure if being in business is something for you or when starting a business just feels sooo overwhelming right now, but you'd like to know how to get started in a solid way that feels good...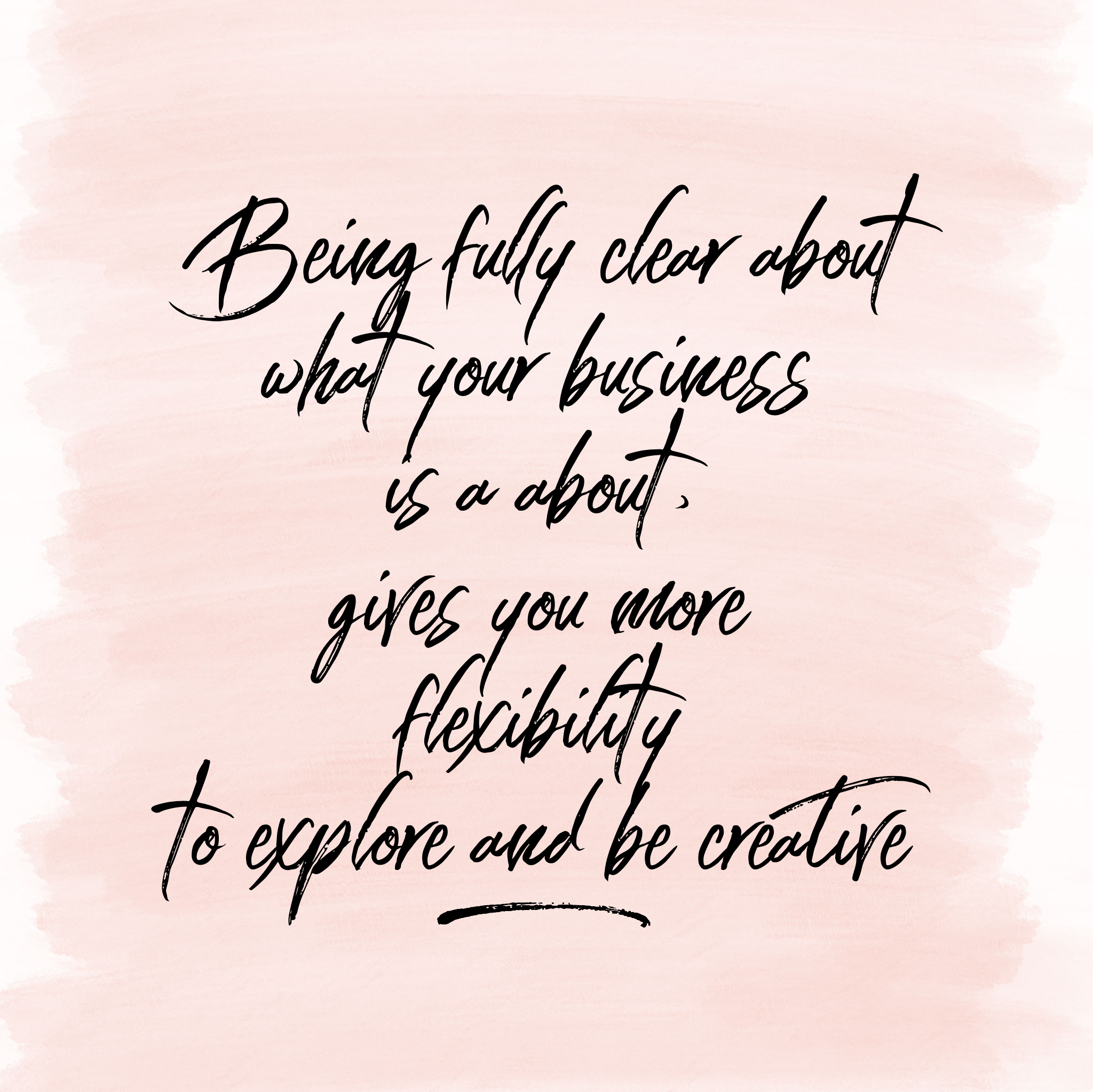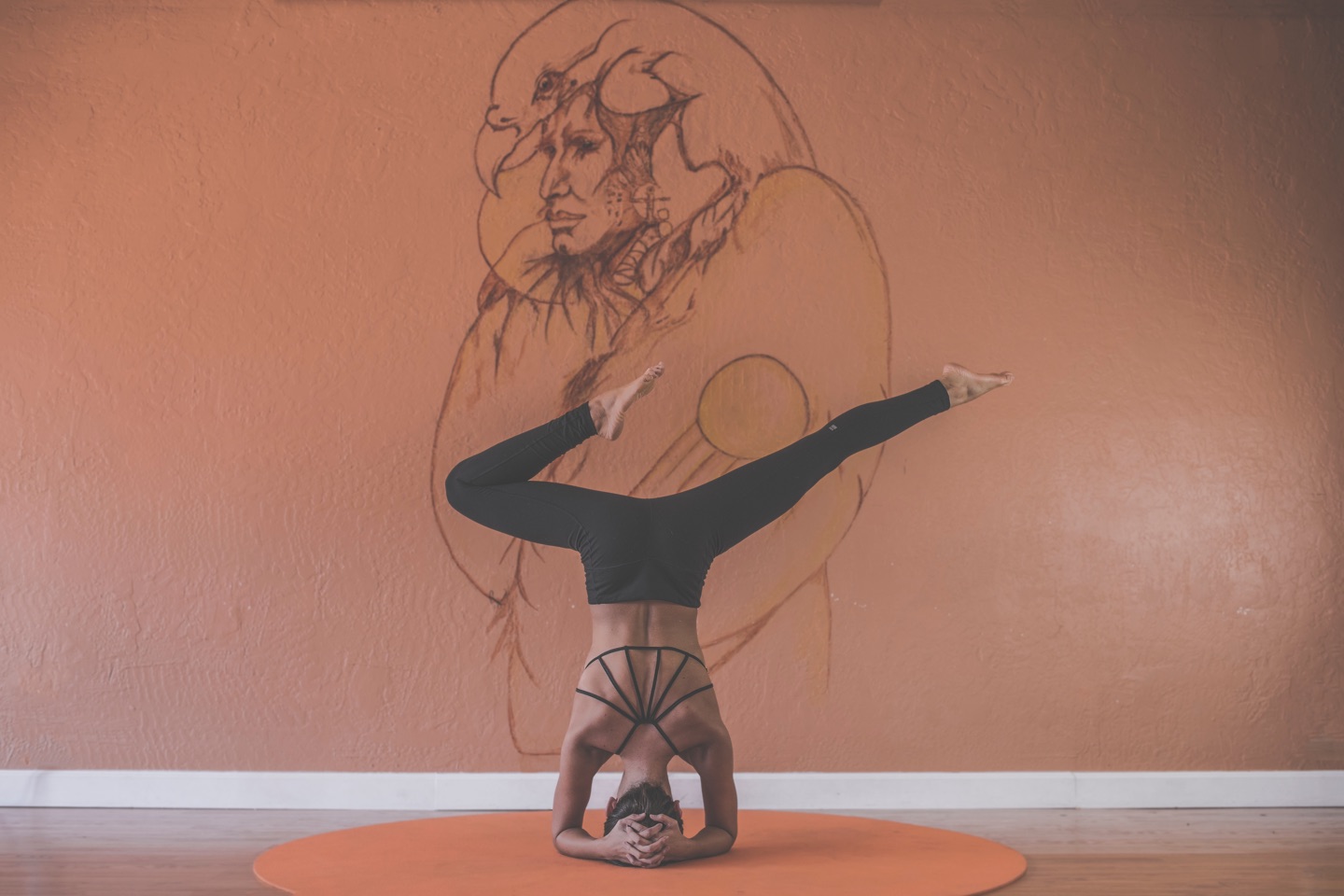 "I've never seen myself as an entrepreneur, but while doing the course I really had a mindset shift: That I'm the CEO of my business and that I need to take myself serious. I now feel that I have clarity and going in the right direction. I realized that I actually really enjoy what I'm doing with my business."

- M. Kisteman, owner Yogastudio Madrid, Spain
Being a Ladypreneur is, besides knowing your market, knowing your audience, knowing your products, also dealing with a lot of stress, juggling your time between work and family, overwhelm, fear and desire. It's working the magic by yourself and managing the people around you to work the magic for you… And this course will take you though all aspects of your business both the practical stuff as the inevitable emotional stuff. Doing this course will let you experience both more growth, more money, more succes as well as more ease, more sense of direction, confidence and more flow.
I just love business and women in business and all of their potential.
And I want you to create a dream business while staying true to your (feminine) self.

The way to do that is to combine the feeling and softer side of bringing your personality in your business with the more practical side and getting things done.
And that's exactly what we'll be doing in this course!This course brings light to the possibilities of your business and life in balance, you'll be inspired and energized because of the clarity you'll gain. And all the practical stuff will be explained step by step for you!


You Can Create Success… Without losing yourself!
> It's about doing LESS with more FOCUS.
> It's about choosing strategies that make the biggest IMPACT that also FEEL good.
> It's about knowing what you DESIRE and WANT and to go only for that.


This course brings light to the possibilities of your business and life in balance, you'll be inspired and energized because of the clarity you'll gain. And all the practical stuff will be explained step by step for you.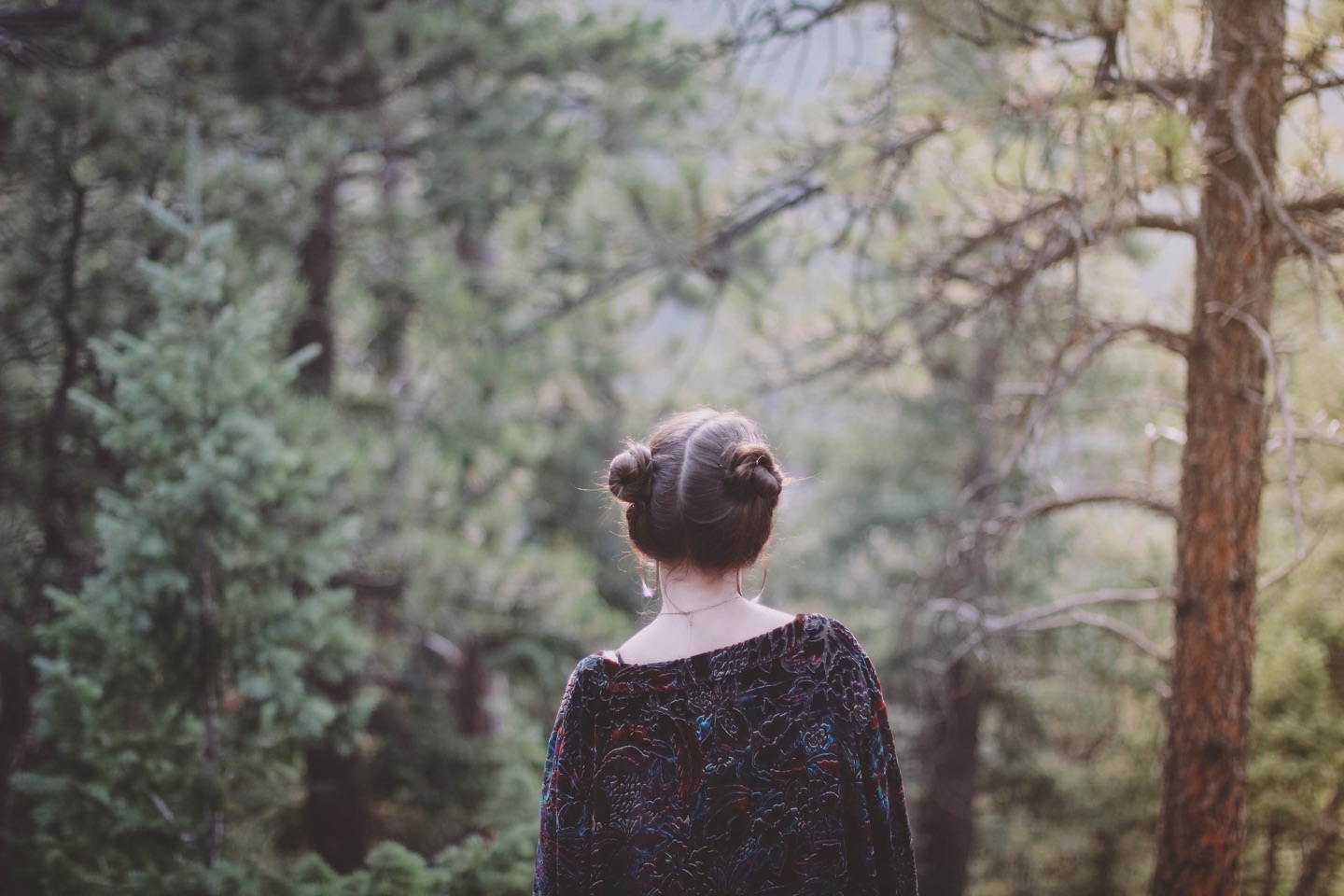 "This was very inspiring and motivated me to test my limits. You understand me so well. Thank you for that!"
- A. Karataeva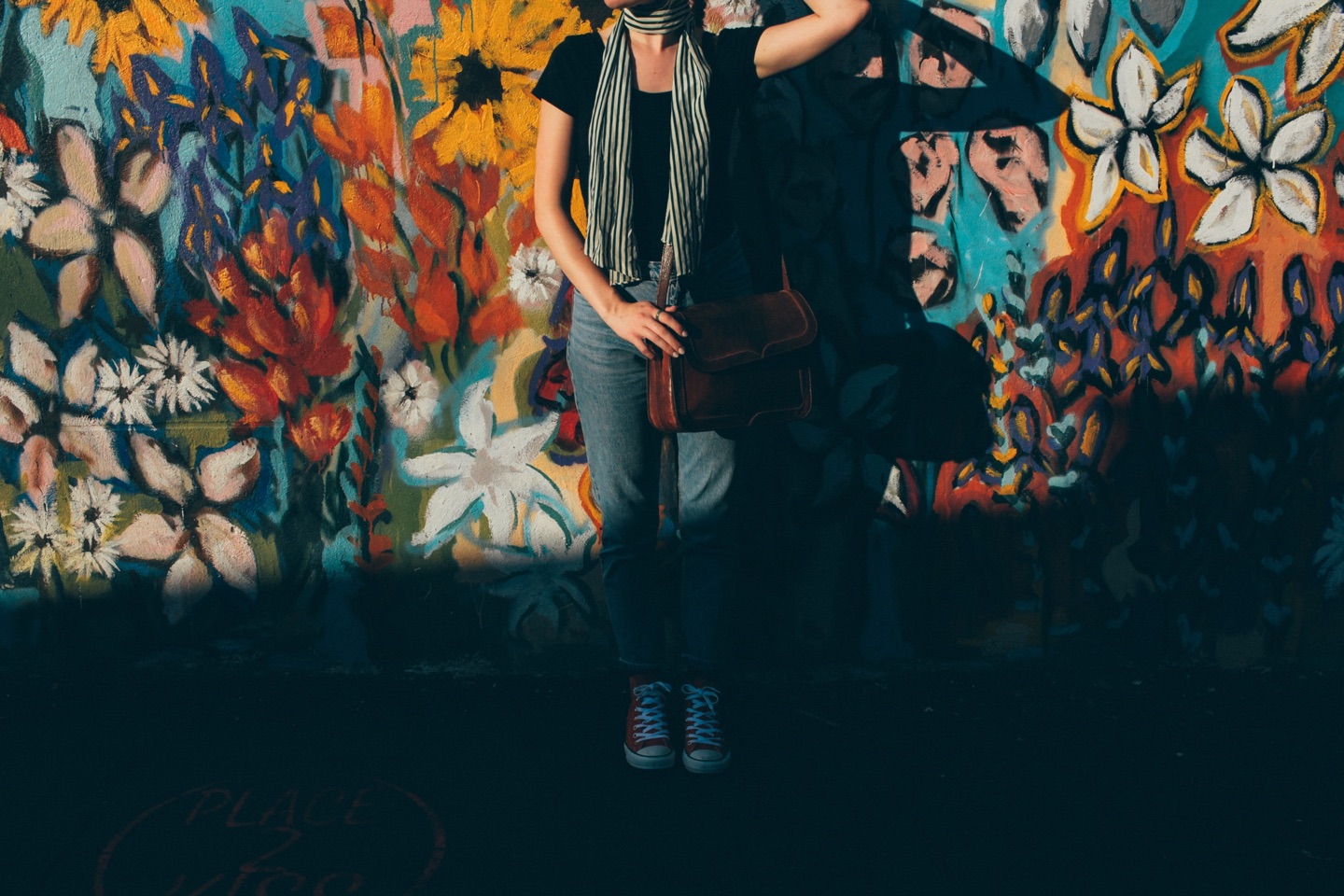 "The program and the worksheets are amazing and super valuable. The program really helped me to continue, reflect and also find my way to shape my service and product.
Willemijn's knowledge of what is involved in starting and owning a business is super helpful. There's a great balance between the hard business skills and the emotional reflection."
- A. Matthijssen, Founder, Matter of Minds
This course will give you 6 modules that will take you through a journey trough your whole business

CLARITY

We're going to seek clarity about yourself and your business. This will be the foundation or Roadmap for you as a Ladypreneur. It will give you directions and guiding in a way.

GETTING THINGS DONE, BUT WITH LESS OVERWHELM

You'll learn to GET THINGS DONE, BUT WITH LESS OVERWHELM. And all this with keeping an eye on the balance you need for your work, yourself and your family and friends.

STRATEGIES

We'll discover all about STRATEGIES FOR THE SUCCESS YOU'll LOVE. We'll map out what niche you should be focussing on, who your perfect clients are, and what the best offer is for them. And the best part of it all, you get to choose them all, because it's your business!

MARKETING

this is one of my favorites because I love a good CONSCIOUS MARKETING PLAN. We'll go over how to do marketing, but without the feeling of selling yourself. It will be conscious as in staying true and conscious about yourself AND your customers. We'll figure out ways how to reach your clients in a way that feels natural and not an outer body experience.

MINDSET

we'll be diving deep into GENERATING POSITIVITY AND RAISING OUR ENERGY LEVEL, teaching you ways to stay positive in this crazy world of business, because running a business, especially a small and personal business can feel vulnerable and super scary. Especially when business is going slow for a while or when you are just about to launch something new. I will also give you some practices on how to keep your energy high while things get busy…

MONEY

we'll go deep into MONEY and HOW TO HANDLE IT LIKE A LADYPRENEUR. We'll go from your money mindset to the more practical stuff on how to handle your administration and calculate your right price.

WORKSHEETS

And with every module you'll get a worksheet to keep working on what we've talked about in each module.
When you sign up the first module is ready for you to start! Then we'll have another 5 modules. Every week one new module will be released until you've learned how to get more control over your income and life while staying true to yourself, how to gain energy when you're down or just super busy and make strategies to take action in making your goals reality and have the business you love. And loves you back.

During these 6 weeks and six modules you'll have a complete Business Pampering Retreat. Ha!

Forever access
And after the program is over, you'll still have access... so you'll be able to go back over the material at your leisure. You'll find that the ability to review the material as often as you like... at your own convenience... is simply priceless.

I'LL GIVE YOU A TWO WEEK MONEY BACK GARANTEE
So if you've enrolled and after two weeks, you don't like it, you can just send me a message and I will refund the payment to you.

INVESTMENT
Normally my students pay €1450 to have a full out coaching program with me. But because of the way I've put this course together I've kept the price for the course down to €495 if you pay in one go (you can also pay using the payment plan and still we're going to go through all parts of your business)!
This way it's not going to cost you thousands of euros to have this training from me. So, just click the button below to get started immediately and join me in the Ladypreneur Strategy Course.

BEST BONUSSES EVER: FREE COACHING PLUS A SURPRISE BONUS BY JUEL MCNEILLY!
BONUS 1: And as if this is not enough... Because I am so deeply convinced that we all need more coaching and guidance in life AND our business, you'll get a live coaching session with me... FOR FREE with this course.
if you sign up now for the Ladypreneur Strategy Course. This live session only is already worth €155...
BONUS 2: On top of that I have asked my dear friend Juel McNeilly to add in another bonus for you and she made something very special that is designed to help you become more aware of what your body is trying to tell you, which relieves stress and overwhelm, increases awareness of your needs, connects you into your creativity and grounds you. So you can approach your life and business feeling like you.... And you'll get it all for FREE in the Ladypreneur Strategy Course. How amazing is that!?

So for only €495 you're getting 6 modules that run through your whole business. Getting you way ahead of everyone. Plus a live session worth €155, plus a surprise bonus by Juel McNeilly which is priceless if you look at the results it's giving.

The Best Way to do Business is by Staying true to Yourself.
Once I learned how to stay true to myself while running a business, how to keep my energy and positivity high and learned all the practical stuff that comes with running a business, I accomplished to have a family with two kids, two businesses and still feel the energy and balance in life to spend with family and friends. And I want to help you do this too, not necessarily the two kids and two businesses, but I do want you to feel inspired and enjoying your business and life all at the same time. There's one thing I can't do. I can't click that button; I can't click that registration. Only you can do that.

So go ahead, click that button, and I'll see you in the Ladypreneur Strategy Course!
Your Instructor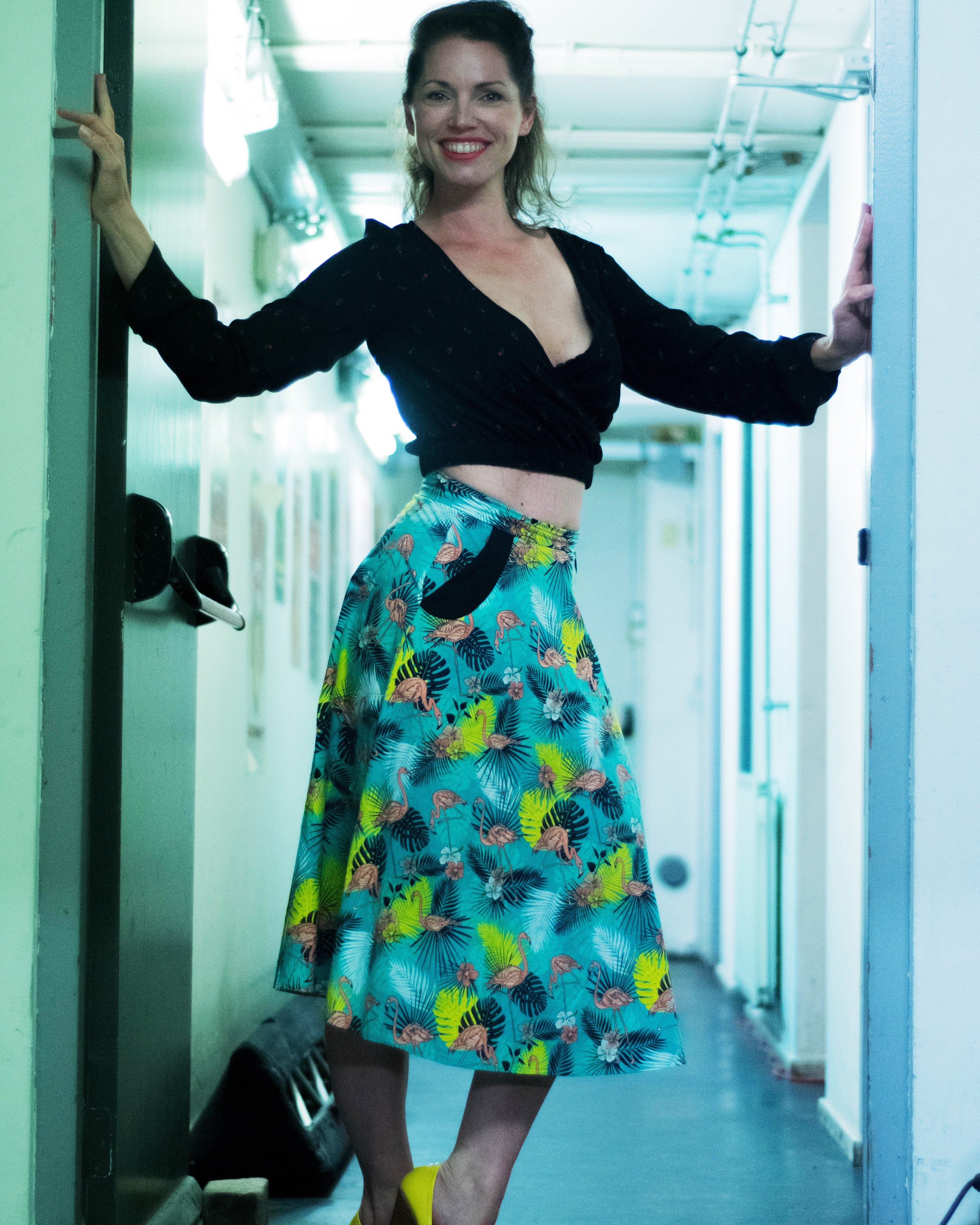 I'm Willemijn Laan and the creator of House of Ladypreneurs. I've been helping and teaching Ladypreneurs for some years now to achieve a successful business while staying true to themselves, while growing their feeling of being worthy and growing the confidence to show themselves and their vision to the world.
I'm a Ladypreneur myself since 2009 now, having started 4 businesses (one of which movement studio rasalila, together with my sister. And still going strong) and made 2 beautiful children since that time. I've been through all the feelings and emotions that come with running your own business. I've had so many fears of failure, fears of not being successful enough or good enough or questions about if what I was doing was the right thing. As well as the doubts about whether I made the right decisions for myself and my business. And with that came the stress. I felt tired and lacked energy and flow.
And this was NOT what I wanted when I started my own business. What I wanted was to feel like a Passion Driven Business Goddess. I realized that feeling good and getting energy from the things I do are my biggest motivator; the maintenance of my joy and pleasure. And with that the trust that the money will follow. I wanted to lower my stress level, feel good about myself and what I'm working so hard for and receive a good amount of money for the risk and the work that I put into it.
I wanted to feel 'turned on', do well, earn money, share my knowledge with the world, make a difference and all while feeling flowing and sexy and feminine and the best version of myself.
And over the past years, this has been my main topic of research. Which resulted in the practical side of running a business to be deeply combined and intertwined with feeling, authenticity and the sensuality of business within my coaching and training.
Because I want you to feel like a Passion Driven Business Goddess too!
Frequently Asked Questions
When does the course start and finish?
The course starts now and never ends! It is a completely self-paced online course - you decide when you start and when you finish.
How long do I have access to the course?
How does lifetime access sound? After enrolling, you have unlimited access to this course for as long as you like - across any and all devices you own.
What if I am unhappy with the course?
We would never want you to be unhappy! If you are unsatisfied with your purchase, contact us in the first 14 days and we will give you a full refund.